WELCOME TO THE OFFICIAL SITE
Since 2010, Singapore Laughter Yoga

™

Registered (53295664L)CALL US NOW! 65 92255263 or Email: maximumwellnesssg@gmail.com

Singapore Laughter Yoga is a Registered Business Owned and Operated by Ms JIE YING

Singapore Laughter Yoga
™ Since 2010
Also featured on Mediacorp Channel 5, Channel News Asia, Channel U, Vasantham Central, LianHe Zaobao, Shin Min Daily News, Berita Harian, Straits Times, 938 Live, Razor TV, Sutra and many other publications.

Referred to by Popular Media As the Laughter Guru!

Founder of Singapore Laughter Yoga
Founder of Maximum Wellness (International)
Senior Laughter Therapist
NLP Specialist


Candidate Msc Psychologist/Counsellor

A Health Promotion Technologist

A Fitness Specialist


Precipitant of Multiple Awards from Professor Fatimah Lateef contribution to Mental Health Day

Trained Under a Medical Doctor, Certified Laughter Yoga Master Trainer

UK, Certified Public Speaker and Trainer

Certified Yoga Trainer

Advanced Certificate in Training & Assessment, Trainer (

ACTA)

Qualified PA Trainer by Peoples Association Singapore, Lifestyle and Skills Division

Winner of the Cozycotz

Renowned Speaker for Human Productivity Programmes

In Mediacorp Studios:
Right After A Show on Mediacorp Featuring Van Ram -
The Laughter Guru and Founder of Singapore Laughter Yoga
™
Sharing a Smile with Local Comedian Gurmit - Mediacorp Studios
Message:

Founder of Singapore Laughter Yoga and Featured Therapist Mr. Van Ram has popularized Laughter Yoga and made into an Effective Functional Therapy for Singapore, adding on components of Play Therapy and Existential Therapy to his Renowned Trainings and Workshops. Naturally, he was invited to facilitate Laughter Therapy for both Family and Individual Cases on Stress, Loss, Anxiety, Trauma and Identity Crisis that helps, Families and Individuals to overcome, and manage these Life Challenges. Moreover, he contributes largely to the Community in Social Work with VOWs, NGOs, Registered Societies and Elderly Care in Singapore using a Systemic Perspective on Healing with Laughter. Senior Therapist Van Ram receive invitations to many events as the Professional Emcee and Presenter to entertain, inform and educate on stage with his unique Laughter Performances that audiences enjoy greatly! He hopes to continuously produce his Therapy for Future Generations to benefit from and Train Future Leaders in his Original works to Keep Singapore and Singaporeans Laughing Always!

Therapist Ram, have designed and conducted trainings to over 100 Laughter Therapeutic Trainings for businessess, community and private consultations and many more!

Reached close to a million people over 5 years popularizing it in Singapore including SingHealth and Taught Laughter to more than 500 Medical Doctors both local and international. Serving Singapore since 2010, Maximum Wellness
Founder of Singapore Laughter Yoga - Speaks about Laughter for Your Health and for your Personal, Social and Business Advantages

On Channel 5, Demonstrating Laughter by the Official Singapore Laughter Yoga - With Host Yasmine at Botanic Gardens

We Started in 2010 and now have expanded across Singapore!

<Beware of Imitators!>

This is the
Only Official Website
brought to you by
Singapore Laughter Yoga - Maximum Wellness
(Strong Partners)
Offers the Authentic Programmes Since 2011 by Maximum Wellness in Singapore (Laughter Foundation, Laughter AT Works, Laughter Communication, Laughter Relaxation Experience) and Customise Delivered Trainings



Therapist van ram receives (video testimonial) by medical doctor kataria

Laughter Therapist Van Ram is the Founder of
Singapore Laughter Yoga since 2011
Presenting at the Yoga Mela 2015
Singapore's Largest Mass Sun Salutation Event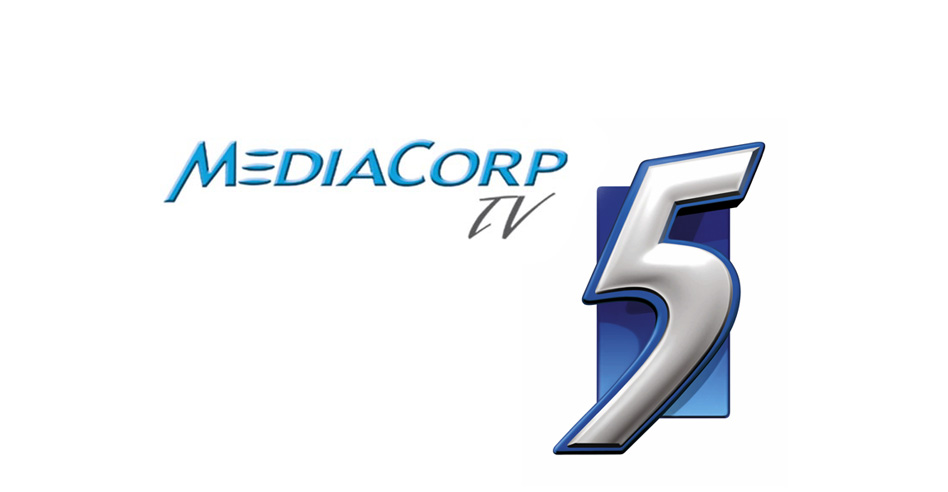 Therapist Van Ram,

taught more than 500 hundreds medical doctors, laughter through his play therapy

Laughter Therapist Ram is Trained and Certified by the University of Laughter and have Inducted over 500 International Medical Doctors

Explaining the Benefits of Laughter with the Master Van Ram on Mediacorp

World Mental HealthDay
Participating Organization Industry Partner, Maximum Wellness Singapore, Founder & Director Van Ram receiving the certificate by Guest of Honour, Professor Fatimah Lateef for contributions to the Mental Health Day 2014
World Mental Health Seminar
Participating Organization Industry Partner, Maximum Wellness Singapore, Founder & Director Van Ram receiving the certificate by Guest of Honour, Professor Fatimah Lateef for contributions to the Mental Health Seminar 2014
At the 938LIVE Studio - Mediacorp Studios
Laughing with the Medical doctor on Television - Mediacorp Studios


After the Senior Workshop/Performance by Van Ram Founder of Singapore Laughter Yoga™ Shares his greeting to M.P Tampines GRC Ms Irene Ang

Laughter is Scientifically Proven Formula in Communication and Positive Social Interaction, it also enables you to create an extraordinary impact on your health, learn to do so and hold no expenses because you are worth it!

He is the First Laughter Therapist in Singapore, Experienced in Training over 50 organisations and communities, with Hundreds of Thousand participants Island-wide, including 500 Medical Doctors and President of Singapore, Dr Tony Tan
as Guest of Honor

at the opening of the Academia, SingHealth.
Creating a Positive Impact to Society!


He offers Custom Programmes for all populations in Positive Psychology and with a Proven Track Record of over 50 organisations with Positive Improvements in their Mood and Energy levels!
(
Fear
= Panic and We Debunk the "
State of Fear
" & Prepare
you
for
your
New Life with
your Guide
)
Senior Laughter Therapist
Sri Ram Van Jieke
,
Singapore Laughter Yoga
™
Laughter Therapist Ram offers FREE MONTHLY TRAININGS AT TAMPINES CHANGKAT COMMUNITY CENTRE PARTNER OF MAXIMUM WELLNESS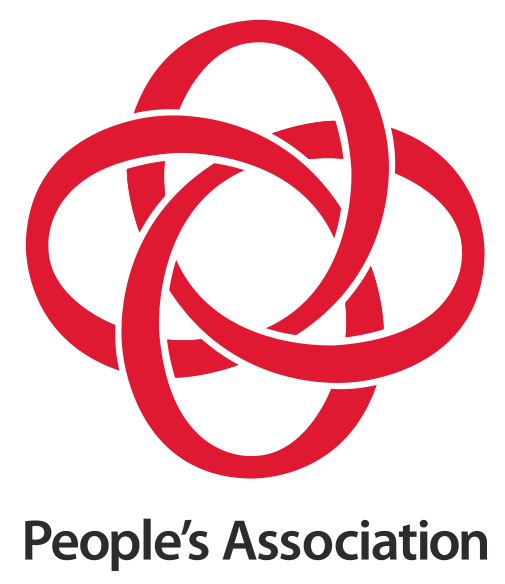 Experiencing the Power of Laughter with the Master Van Ram Himself!

With the Holistic Multicultural Health Model & Laughter V.3
(Sue & Sue 2003) Bio-Psycho-Social Aspects | Affect | Philosophy | Ethnicity | Economical |Globalization


LAUGHTER THERAPIST RAM IS THE HOST OF LAUGHTER YOGA INTERNATIONAL SITES: BAHRAIN, DUBAI, AND UNITED KINGDOM (ENGLAND)

Doctors are saying, A radical new therapy is here!
EXPERIENCE THE Official THERAPEUTIC BENEFITS OF LAUGHTER
with The real laughter guru Vanram

™
School of Positive Reinforcement VS the Societal Pressures of Negative Reinforcement and
the Only School that Applies Psychological Therapies in the World of Laughter Psychology™
Senior Therapist Van Ram - Maximum Wellness
Doctors recommends Laughing Daily!
Laughter Yoga by Maximum Wellness Singapore is a Great Cardio Workout! As life becomes more sedentary and stressful, it is difficult to stick to any exercise routine. Just laugh to exercise daily.
According to Dr. William Fry 10 minutes of hearty laughter is equal to 30 minutes on the rowing machine; burning to almost 50 calories! This is in respect to cardiopulmonary endurance.
Laughter Yoga is ideally suited for busy professionals and business people who have very little time to exercise. Laughter exercises are proven to provide positive impacts to the various systems of the body. Most noteworthy is the laughter's ability to unwind the negative effects of stress; that is the catalyst for many of our health problems.
Our mission is to help you experience the miracle of life with laughter. Our Laughter Yoga experience is one of its kind, and we developed an easy and most enjoyable set of unique Laughter workouts that fits to make a better, healthier and lovable you.
Start with Laughter Therapeutic Programmes™ only available here with your Specialist Laughter Yoga Therapist Ram. Laughing with the thousands, Master Trainer Sri Ram is personally trained and recommended by Medical Doctor Madan.
Sri Ram taught to more than 50organizations and has reached out to thousands of participants both local and overseas. He also trained over 500 Medical Doctors from various countries at the Opening of the Academia with Minister of Health and Guest of Honor President of Singapore, Dr. Tony Tan.
REALIZE YOUr
HEALTH NEEDS
EXPERIENCE LAUGHTER'S

PHYSIOLOGICAL & PSYCHOLOGICAL BENEFITS

TODAY!
LEARN MORE ABOUT YOUR HEALTH THROUGH HAPPINESS FOR YOUR MAXIMUM WELLNESS, AND JOIN US TODAY.
Highest Work Happiness Score since 2009
59.8% of Singapore employees are still less than moderately happy. The lowest Work Happiness Score (55.5 points) was recorded just recently in 2010. Jobscentral Work Happiness Indicator Survey of 2012.
More than 70% of illness are in some way related to stress, including:
HIGH BLOOD PRESSURE

HEART DISEASE

ANXIETY

HEART DISEASE

ANXIETY

DEPRESSION

FREQUENT COUGH & COLD

PEPTIC ULCERS

MIGRAINES & HEADACHES
INSOMNIA

ALLERGIES

ASTHMa & Breathing Issues

MENSTRUAL DIFFICULTIES

TENSION HEADACHES

STOMACH UPSETS

EVEN CANCER ARE
IN SOME WAY

RELATED

TO

STRESS.
Shin Min Daily & - Singapore Press Holdings

Singapore laughter yoga, partners maximum wellness

© COPYRIGHT MAXIMUM WELLNESS 2010. ALL RIGHTS RESERVED | MAXIMUMWELLNESSSG@GMAIL.COM | 9225 5263